Nepali movie Radha's secrets was screened on Friday as part of the Beijing International Dance Video Festival which ran from August 13-28.
Radha's secrets is a new film that tells the story of a pregnant woman in search of her missing husband, and presents important women's issues and work-related injuries suffered by migrant workers in Nepal.
"Although dancing in the conventional sense is only a small part of this film, I was immensely touched by the performance of the lead actress, who felt like dancing in general. 'She must have had some dance training, as she is very expressive in her movements,' said Willy Tsao, chairman of the festival committee.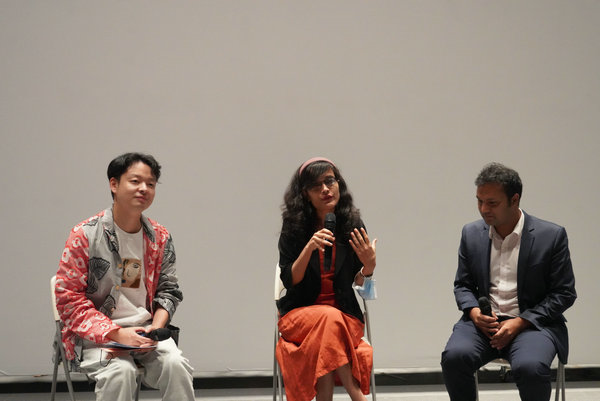 Part of the 12th Beijing International Film Festival, the dance video festival is themed "more love," screening 94 domestic and foreign films in its nine sections.
Shruti Kadariya, representative of the Nepalese Embassy in Beijing, said that the film festival and the dance video festival are good platforms for Nepali filmmakers, and art and culture are an important means to stimulate trade between Nepal and China.